CORE COMPETENCIES
Michigan Manufactured Products is a small business located in Port Huron, Michigan. Our experienced staff of mold designers and surfacers offer a strong engineering background to create a functional design for the best output to the customer.
Pre-production and production mold construction
Hi and low volume injection mold construction
Mold engineering changes and repairs
Low volume injection molded parts
Aluminum Production Mold construction
Product and Mold design
Machining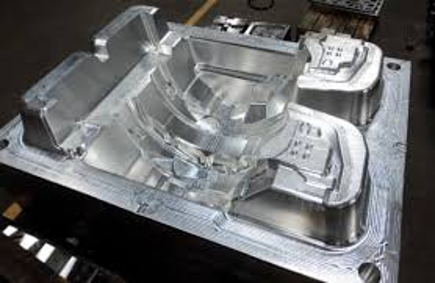 NAICS:
333511 - Industrial Mold Manufacturing
326199 - All other Plastics Product Manufacturing
332312 - Fabricated Structural Metal Manufacturing
332510 - Hardware Manufacturing
332710 - Machine Shops
332722 - Bolt, Nut, Screw, Rivet, and Washer Manufacturer
541330 - Engineering Services
DIFFERENTIATORS
Michigan Manufactured Products is a company which is defined by their character, attention to detail as well as customer service. We are a full-service mold-building facility, we support aerospace, automotive, after market, consumer goods, medical devices, and telecommunications industries.
Efficient in meeting deadlines & schedules
Reputable for completing jobs on time and within budget
A winning combination of experience and technology
Strong material knowledge
Privately owned and operated