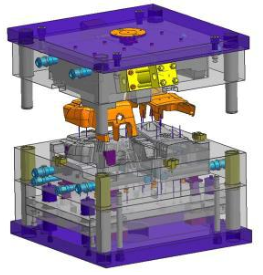 Injection Mold Engineering
Our experienced group of mold designers and surfacers offer a strong engineering background to create a functional design for the best output to the customer. Utilizing the latest software and technology enables us to accommodate part surfacing, product design and engineering changes, while reducing lead times.
Program Management
From beginning to end, our attention to detail, individual customer specifications and open communication with the customer, create a quality driven end product. We strive for quality in accordance with complete customer satisfaction.